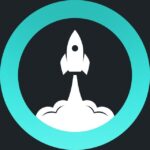 Baby Safemoon $BSFM
Binance Smart Chain:
0xb237D9c2B443893c81A6d7b563E8934FDbE23177
BabySafeMoon is a piece to be written in the history books, a rocket with revolutionary mechanics and an achievable plan to 100x and reach $1 per token. 🚀
The project's uniqueness comes from:
⚙️ – Revolutionary Mechanics.
💹 – Advanced Financial Tokenomics.
📢 – Intelligent Marketing.
👨‍🚀- Community of Astronauts.
and when we succeed; the project, our fellow astronauts, and the team will be celebrating with bottles of champagne ON THE MOON ($1).
From there on, the possibilities are ENDLESS.
Whitepaper: https://baby-safemoon.gitbook.io/babysafemoon/
VOTE HERE⤵