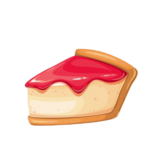 Cheesecake CSCAKE
Binance Smart Chain:
https://bscscan.com/address/0x4b69B2354011277D0451f27832D2b84DE69Bab5c
$CSCAKE proposes an innovative feature in its contract : DIVIDEND YIELD PAID IN CAKE! With the auto-claim feature, simply hold $CSCAKE and you'll receive CAKE automatically in your wallet. Hold Cheesecake and get rewarded in Cake on every transaction!
Our community is exclusively the only CAKE rewards tokens with a unique auto-claim feature giving you peace of mind you're NEVER going to miss a pay-out
"Hold CHEESECAKE and get rewarded in CAKE on every transaction, automatically on your wallet."
CHEESECAKE is the next evolution of a yield-generating contract on the Binance Smart Chain (BSC): you get rewarded in CAKE instead of tokens.
The mechanism incentivizes token holders to hold in order to earn dividends from the transactions (buys and sells).
Redistribution is based on percentage (in the contract), current token balance and number of holders. You receive more tokens automatically.
VOTE HERE⤵