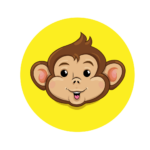 Monkey Jizz MJIZZ
Binance Smart Chain:
0x434D18760Aa0224244f84aC329Fa0518139c6B72
Welcome to the DeFi Jungle where we've got fun and games for everyone.
$MJIZZ aims to explore the unknown and discover the treasures hidden deep within.
We'll be traversing every nook and cranny of the DeFi ecosystem, such as…
– Monkey Business, our game which will reward players with $MJIZZ based off the leaderboard
– Jungle Lottery
– Collectible NFTs + Marketplace
– Jizz Swap/Farm + Banana Bank
Cal our doxxed founder is available to answer all your questions and make everyone's journey a blast.
Check out our website or come on by to the Jungle Chat and let's have fun! 🙂
Private Sale
https://forms.gle/zqdaixkdy695H7d98
Pre-sale link will be updated once the private sale is finished!
Thank you
VOTE HERE⤵