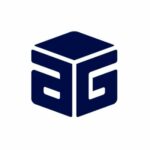 A FULLY DECENTRALIZED exchange for sports bets❗️
aggle.io is an innovative and readily developed sports betting exchange built on the
Binance Smartchain. Our goal is to empower everyone on a global scale to get into the
profitable driver's seat of a bookmaker. We want our customers to achieve positive results in
the long run. Motivated by the devastating issues which the online betting industry is facing
right now, we have developed a fully functional platform.
What advantages does aggle.io bring❓
📍 Everybody can become a bookmaker
📍 Competition creates the highest odds possible
📍 Lowest commissions in the market
📍 Immediate and fully automated payouts
📍 Full transparency: Try the demo first
📍 Proven business model on the blockchain – delivered transparently
💢 https://sweepwidget.com/view/43766-xwvbun0f
🌐 Landing Page: https://aggle.io
🌟 Instagram: https://www.instagram.com/aggle.io/
🌟 Reddit: https://www.reddit.com/r/aggleio/
🌟 Twitter: https://twitter.com/aggle_io
🧧 Telegram: https://t.me/aggle_io
VOTE HERE⤵