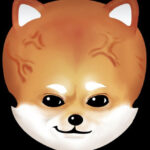 Bezoge Earth BEZOGE
Ether Scan:
0xdc349913d53b446485e98b76800b6254f43df695
The Legends of Bezogia, the land where everything always goes up, is a massive open-world sandbox-style game where players can summon their own Bezogi characters from a large selection of different breeds by minting in-game NFTs, which randomly generate Bezogi. Each unique to their own playstyles and lore, Bezogi fight, craft and explore the epic lands of Bezogia.
Legends of Bezogia by Bezoge Earth is the most comprehensive gaming world where players can interact with the game in numerous ways without actually being obliged to have any cryptocurrencies. The Legends of Bezogia gives the player the power to fully control their character's destiny in a game that is actually fun to play.
The Legends of Bezogia is packed with fun crypto memes that exist all around Bezogia. A few of these memes include; Doge, Shib, FEG, Dogelon & more. The gaming world is also filled with Crypto themed environments like the City of Bullish, The Triple Top Mountain and Bear Market. The game will also feature historic crypto monuments including Whalon Musk, the statue of Vitalik and Pizza Day.
The Legends of Bezogia aims to be the gateway for newcomers to get into the crypto space without high barriers to entry and have a great time while doing it. The Cryptocurrency Industry is a really complicated place to get involved in. The game will give gamers a fun environment to both learn & earn cryptocurrency in a community-driven environment, where gamers from the community can have input into the game so it grows into a large and dynamic community.
VOTE HERE⤵