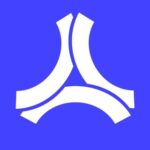 Alkemi Network ALK
Binance Smart Chain:
Airdrop
Alkemi Network Airdrop prize pot is worth $100k in ALK tokens for 5000 lucky winners.
About Alkemi Network
Alkemi is building an on-chain liquidity network that provides access to ERC-20 compatible asset markets including ETH, WBTC and stablecoins including USDC and DAI, with a suite of tools and products that serve as onramps for everyone to participate in decentralized finance.
Alkemi is the first decentralized liquidity network to facilitate both KYC permissioned and permissionless liquidity pools governed by the ALK utility token. Only counterparties wishing to access the compliant pools are required to pass KYC verification.
Step-by-Step Guide "Alkemi Network Airdrop"
Visit the Alkemi Airdrop page.
Submit your Ethereum wallet address and details to log in.
Complete the first action to unlock further tasks to secure more entry tickets.
The more actions you complete, the more entries and the higher chance of winning you will have.
The prize pot is worth around $100k in ALK and is expecting 5,000+ winners. All prizes are paid 14 days after the Token Generation Event.
Share your referral link to earn 5 extra entries for each friend.
Note: Earn Interest with Alkemi Earn. Earn was launched in closed beta with a primary, permissioned pool of digital assets, 'Verified', accessible only to KYC-approved participants. A secondary [separate] permissionless liquidity pool, 'Open', will be made available for all other Earn users at the Token Generation Event of the network's permissionless native utility token in Q2 2021. (Optional)
If you like the Alkemi Network Airdrop, don't forget to like and comment below! For questions, please contact the admin support on Alkemi Network's official Telegram and Discord channels.
VOTE HERE⤵