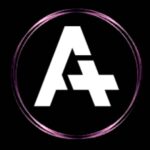 Aims to become the most influential project in the world through decentralisation.
We are building blockchain project of high quality with marketing and advertising, endorsement and a strong technical team.
Alumton finance is also a platform that provide access to alot of other products.
Alumton finance is a new financial technologies with blockchain games.
The gaining of NFT continue to grow rapidly and it's features are indisputable,irresplaceable and unique.A combination of art and finance can be found in the NFT box , which Alumton is lauching soon.
We are creating and decentralized finance where you can
Have freedom of your finance fully
Through the power DEFI
Also partnering with other co-exist DEFI project that will bring more investors.
VOTE HERE⤵