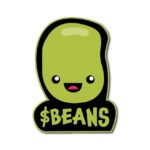 BNBeanstalk $BEANS
Binance Smart Chain:
0x40be8529226de4507b19f5d88e52e511bef22e9a
$BEANS
Tired Of RugPulls?
$BEANS is a safe and delicious new project on BSC for you to sink your teeth into.
The team behind this have also doxxed themselves to our resident police officer (yes, a police officer IRL) The doxxed information is also being held by reputable project leaders, such as Michold of Moonarch.app and Dale of United Shillers TG community.
Introducing a BSC doxxing platform and database for project developers. Check the freshly released whitepaper!
Liquidity is locked through TrustSwap!
Tokenomics
Total Supply: 1,000,000,000,000,000 $BEANS
10% Fee per transaction
10% Transaction Fee: 8% To Liquidity Pool 2% To Hodlers
VOTE HERE⤵