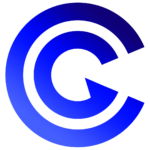 Cryptogram Cryptogram
Binance Smart Chain:
0xdebaa696f6ed65c9d26d51f2afb2f323f3c058e1
Cryptogram token is on the BSC network, a hyper deflationary token with an innovative use case. Cryptogram aims to be disruptive in the cryptocurrency space by introducing for the first time shares in the company and aiming to change the idea that cryptocurrencies have no real value by offering real value token to the holders.
💠 Unmatched Tech Utility
💠 Certik Audited
💠 Massive Partnerships Established
💠 60% Revenue share for holders for Life
💠 Highly Skilled Team
💠 In House Tech Company
💠 Huge Marketing Campaign
💠 Million Dollar Finance Behind the Project
💠 As Seen on Yahoo News & AP News
Cryptogram is a unique crypto based social-media platform that allows users to chat anonymously, follow/track top trader wallets & trends. This is done without compromising your identity or security. Top crypto investors & traders can gain followers, buy unique & tradeable usernames & collect subscription fees like other social media platforms.
Join the next BIG REVOLUTION that gives you direct access to successful top traders.
VOTE HERE⤵