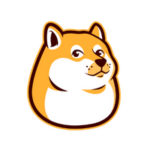 DogeLift DOGELIFT
Binance Smart Chain:
0x79a5a945e6df9012989c5531d65085e3f452c13d
Lend, Margin Trade and Earn on Layer 2
Explore the way to maximize capital efficiency.
DOGE LIFT
DOGE LIFT symbolizes your identity as an early contributor of Amy Finance. All the DOGE LIFT owners will have priority to acquire more Golden Cat airdrops for IQ Mining.
Leverage
Liquidity is provided by brokers or by other existing liquidity protocols on Layer2. We source the liquidity from Binance Innovation Zone, making user experience comparable to CEX on Binance, Gate, Hotbit.
VOTE HERE⤵