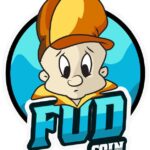 FUDcoin Official FUD
Binance Smart Chain:
0x2046954284c631C285B59e0919BcCcd66b3BD289
Welcome to FUDDoxx
FUDDoxx can be described as a revolution within the modern crypto market, Forming a
secure bridge between investors and projects to help minimize scams and frauds with the
increasing market adoption.
We are a service designed to help show people that you are a SAFE investment project, and they are secure investing into it. A team of professionals at FUDDoxx will evaluate and verify that your contract is a safe investment. We will collect certain personal information from one or more of your developers which will be securely held by us and we will share a pre agreed portion of this information if you decide to rug or scam your investors.
Once we verify all the information and only then will we give you an electronic FUDDoxx stamp of approval that you can post on your platform to confirm that you are FUDDoxx approved. Let's not wait any longer, contact us today and let's get you verified!
As a crypto investor in the BNB Market, we are sure that you are tired of always jumping onto the next big thing to find out to late that it is a scam. Well, we here at FUDDoxx are here to help you buy secure tokens without the hassle of being worried that your investment is going to disappear.
A team with years of experience in the crypto market are vetting every project we partner with, making sure it's always scam proof for our customers. Not only are we vetting contracts, but we also store Doxxed information regarding each project as insurance for the worst-case scenario.
Look for our verified certificate and Stamp of approval.
Feel assured and invest with ease.
FUDDoxx – "We keep your money safe, so you don't have to!"
VOTE HERE⤵