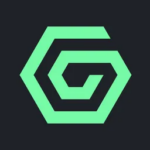 Gluon GLU
Binance Smart Chain:
0x808DC75bA64B46d6782f899772E9cc436b93476A
Gluon is a project aimed to create a decentralized fashion marketplace with an added layer of security, anonymity and global availability.
Unlike all of these marketplaces Gluon will keep all of the money within our community, Gluon aims to involve our members in all aspects of the process. Buying, selling, authenticating of the goods, shipping etc. And not profit off them, but share revenue with everyone involved in the project.
Everyone involved in the project will be able to benefit from participating. There will be multiple positions open for anyone interested in joining our project.
Gluon will be released in a web format as well as an app, with mobile wallet implementation and will be available to everyone in the world with an internet connection.
VOTE HERE⤵