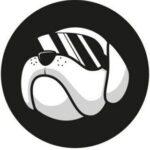 Ether Scan Token: 0xfad45e47083e4607302aa43c65fb3106f1cd7607
HOGE is one of the first Meme coins, soon to be listed in the USA too and one of the few that's certik audited, wbu
HOGE is a deflationary cryptocurrency. Every time a transaction takes place with HOGE, 2% of that transaction is distributed and removed (i.e. "burned") from the total supply.