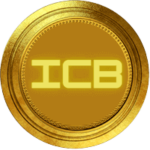 ICO Basket is a full-stack ecosystem for ICO/IDO's. This platform will not only help startups in launching their projects with our cross-chain launchpad but also provide all the required services which are needed for a project launching.
Projects benefit from our partnership, providing complementary services by our team of blockchain experts and developers and a dedicated community ready to back them.
Many fake projects are coming into the market with the aim of rugging the investors. Users of ICO Basket will be secure from such fraudulent projects as all the projects launched will be vetted and audited to ensure investor's safety against scams and rugs.. No single project will be listed before verification so as to make sure that all our users are safe.
ICB is a native token of ICO Basket. This token will be used by the users to get a guaranteed allocation of projects launching in the platform which may vary as per community discussions.
Site- https://icobasket.com/
Twitter- https://twitter.com/ico_basket
TG- https://t.me/icobasket
E-mail Support- [email protected]
Feel free to get in touch for any information
VOTE HERE⤵