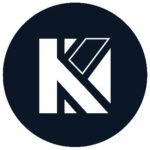 Ether Scan Token: 0x049e119413ab1f1b0fd836e657e3e4ba3ad9cab8
Kesef Finance, the cross chain DeFi ecosystem on BSC and ETH. Easiest way to trade, store, send, and earn interest on your crypto in a simple wallet with a debit card.
Unlike its counterparts, Kesef isn't just about swapping tokens, or staking and farming. Instead, it's a complete financial system supporting cross-chain transactions, swapping tokens, trading, yield farming, fiat conversion, and a lot more.