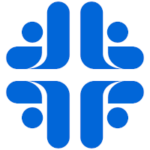 Life Token v2 LTNv2
Binance Smart Chain:
0x167e5455e4c978883b414e7f02c0147eec9a18e9
Life Token V2 is a charity-orientated token on the Binance Smart Chain. Our goal is to aid suicide prevention charities all over the world to help save lives.
It is the new version of the first Life Token v1. However, with a new and completely restructured redistribution and roadmap. Designed for a charitable goals, linked to an important world problem: suicide prevention. The Life Token community does not want the token to be confused as other meme cryptocurrencies. They have a serious mission to help prevent suicide while helping investors to earn bnb rewards with their LTNv2 tokens.
Launched on 10 November 2021 on the binance smart chain by a professional and doxxed team based around the world.
LTNv2 is the token used for:
raise funds for suicide prevention
spread the topic of suicide prevention around the globe
provide a very high redistribution to holders directly in BNB.
The main goals are:
create a charity-oriented NFT marketplace
introduce staking rewards for holders
realize their own suicide hotline
development of Life Swap
development of LifeLine, the first free, universal mental health support app
The official release of codename project "Takeover"
_
💁🏼‍♂️ Doxxed Team
🛡 Audited Contract
💰 Big Marketing
💎 Low Marketcap
👨‍👩‍👦‍👦 Community Driven Token
🤑 High BnB redestribution for the holders
🔐 Liquidity locked
😇 100% Safe Project
_
VOTE HERE⤵