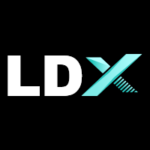 Londex LDX
Binance Smart Chain:
0x2089f0cbe8aca0950fa8c5bb04ade2323aee832f
LONDEX (LDX) is a revolutionary reward token pioneering trust, transparency and integrity on the Binance Smart Chain. We have introduced a vast utility platform called LONDEX to accompany the LDX Token for all crypto investors.
LONDEX was launched with appreciation to the Ethereum London Hard Fork upgrade and originally launched as babyLONDON. After successful and organic growth the project was rebranded and major upgrades to the LONDEX platform plans were made. Holders of LDX are rewarded with variable 6% auto claim Ethereum reflections as a passive income.
The LONDEX platform will provide vast utility for investors on BSC and crypto in general. A crypto university, contract scanning, wallet mapping and a world-first anti-scammer AI, trading and charting with a host of features, gaming suite, NFT minting and marketplace, tax & accountancy tools, a safe dex with Londex LP, a presale launchpad and much more. Additionally, significant revenues from all advertising and other features will directly feed the Londex token, creating consistent buy pressure and daily burning of tokens.
Quote from our Co- CEO – Tim Saunders:
"As many imitators fail and many dev teams continue to use underhand tactics to fool investors, the LONDEX team continue to build the infrastructure of real change, real utility and genuine longevity. Our all-encompassing Londex platform will revolutionise the BSC with a host of unique safety features and unrivalled utility."
VOTE HERE⤵