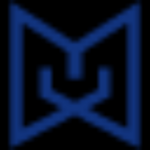 MYTHOLOGY MYTH
Binance Smart Chain:
0xf009eaa4a6e23a4d59d57884829d6237ac6da860
MYTH is a platform for the artists and art lovers that is built on top of the Binance Smart Chain.
In addition to being a strong crypto unit, it is a unit that has developed interactive relations with its investors.
Investors can evaluate their investments by utilizing various services such as NFT platforms, crowdfunding. The principles of MYTH allow its investors to benefit from crowdfunding, participate in ICO campaigns and become partners in the process.
VOTE HERE⤵