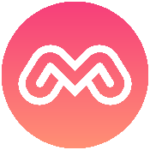 NFT MARS $MARS
Binance Smart Chain:
0xB10b0A3B5A970875c36C248Fcd3F1acb3622CF3E
BSC
🚀 Future of virtual world, create, explore and build your virtual world now
🚀 NFTMars is an NFT platform where you can own a "land" to build your own city. Join now to become one of the first "residents" on Mars.
🚀 NFT platform – launch on Binance Smart Chain
✅ NFTMARS Marketplace
✅ The Builder
✅ Bridge NFT
👉 Tokenomics
8% goes to Buyback Tax
3% goes to marketing
4% is distributed among the holders
✅ NFTMARS Token ($MARS) Bringing the Buy-Back concept into Crypto. Every rise has a fall. So every fall must have a rise too.
You all know of a coin which created a path for 1000s of coins to follow the road. You have seen coins with passive rewards distributed, auto liquidity addition, burning the tokens, claiming the daily BNB rewards or lotteries.
VOTE HERE⤵