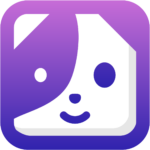 Pooshi POOSHI
Binance Smart Chain:
0x0ad028182be58ca4bdfb225cb00073dd6a06e7b0
$POOSHI | FAIR LAUNCH
📅 18 September 2021 (Saturday, 02:00 PM UTC)
🟣 So, what is Pooshi?
Pooshi is built by passionate individuals interested in building DeFi solutions for real problems using $POOSHI.
🟣 Why is Pooshi different?
Pooshi is to entering the DeFi market aggressively solving real problems. The first project ("PooDrop") will solve a known reliability issue with airdrops. We're projecting PooDrop will be the leading solution for airdrops quickly after release. All our projects will strictly use the $POOSHI token for payments and require the user to hold $POOSHI to gain and maintain access.
VOTE HERE⤵