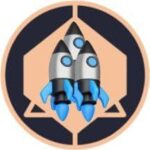 SafemoonMaxXL SAFEMOONMXL
Binance Smart Chain:
0x4A912C229383CD2D77eCAAd920E2E616742C9E07
Earn BNB simply by holding SAFEMOONMAXXL IN YOUR WALLET.
-LP LOCKED
-EARN BNB 12%
When utilizing pancakeswap.finance to swap BNB for SafemoonMaxXL Tokens, the slippage tolerance will typically need to be set at ~18% (5% for Liquidity and 12% for BNB auto incoming). The SafemoonMaxXL Token listing will need to be imported to respect wallet in order for the token to be readily displayed.
Disclaimer: Investors should take the time to research any given product before they invest their funds (DYOR).
Join our Telegram Community CLICK HERE