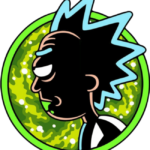 Schwifty SWF
Binance Smart Chain:
0xD3dbfFcc5D07bB9642D4e97D70c90d6538436B88
Project is similar to safemoon and doge it's a meme coin that can shoot to the moon and its goal is to create a safe space for everyone to throw their investments in, it launched on Saturday 12.06 at 21:00UTC!
Schwifty is a deflationary token with 4% of every transaction being burned which will provide a safe space for mooning and scare away the bots and whales who are only looking for a P&D.
The liquidity is locked, and ownership renounced so you wont have to worry about rug pulls or any similar scams.
The token is 100% community owned and devs plan on hosting big community events and community pools in which you will all decide on the future ideas of the project.
Fair launch no presale!
30% of the tokens were burned on launch which will have a positive effect on the price.
We have a healthy and happy community which is very invested in the project everyone does their part and we are aiming on achieving big goals so join us in our journey!
VOTE HERE⤵