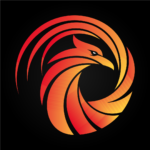 Simurgh Token SIMURGH
Binance Smart Chain:
0xE7df368e774976d0E21c4E6537aE4B07904D731d
Simurgh is an automatic liquidity acquisition yield farm and AMM decentralized exchange running on Binance Smart Chain with lots of unique and creative features.
We fully support Pancakeswap-LP v2 staking.
Harvest lockup (set at 14 days) is a unique rewards lockup mechanism used to limit the frequency of harvest. It is designed to prevent farming arbitrage bots from constantly harvesting and dumping.
VOTE HERE⤵