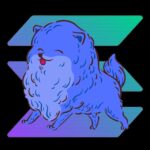 SolanaCash SCH
Binance Smart Chain:
0x6fd1ee8581a4619085c412247254a0c93ba9b6f6
SolanaCash Token is led by a team of investors, developers, and marketing professionals on the Binance Smart Chain.
$SCH is a Binance based utility token that rewards holders with $SOL simply by holding $SCH. Based on the token share, holders will receive their share of dividends with every transaction that occurs.
SolanaCash ultimately (long-term green solutions) aims to deliver environmentally friendly DeFi solutions to digitalize investment funds through cryptocurrency.
There is more than one way to create a token that is economically advantageous while keeping fluency within global sustainability objectives; however, there is a myriad of ways to make a token and platform that doesn't live up to their potential.
VOTE HERE⤵