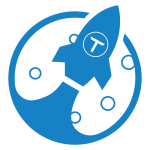 Titania Token TITANIA
Binance Smart Chain:
0x5108C0E857b30A8d191554134628fe0f1B7e78b4
The TITANIA project aims to build a community-owned and governed decentralized finance platform.
The vision is to create a world where everyone has a chance to contribute their knowledge, labor, and resources to improve our world and in the process while making a lot of money on the process
A new financial system, a new future is coming. Let's build a next-generation infrastructure for decentralized finance together.
We aim to create a strong and transparent community that will be the decision-makers of the company.
Key features:
👉 Fair Launch
👉 No Team Wallet
👉 2% is burned forever
👉2% redistributed back to the Holders as rewards
👉 2% pushed back to marketing.
👉Huge Marketing budget and influencers coming.
👉Liquidity Locked
👉Real life projects behind it.
Upcoming Dapps:
✅Listing Platform
✅NFT Marketplace
✅Exchange And LP
✅Gaming/Esport
✅Tatania Swap
Once we have developed a solid foundation, then the sky is the limit of what we can do together.
Come join Us.
VOTE HERE⤵