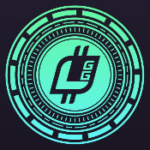 UltimoGG $ULTGG
Binance Smart Chain:
0x2065e3bd318f155abe5ad6aa263596f197112261
THE GAME-CHANGING
ESPORTS TOKEN.
ULTGG will democratise esports and give gamers & content creators around the world the power to build a better future through gaming. Come join the global revolution.
ULTGG, IS THE REVOLUTIONARY GAMING TOKEN FROM ULTIMO GG.
Get rewarded for everything you do on the platform, from winning tournaments to creating content and contributing to the community, then spend your ULTGG on the ULTIMO GG platform and our partners. Purchase NFTs or even create your own featuring your greatest gaming moments with ULTIMO GG or convert ULTGG into FIAT to turn your dream of a career in gaming into a reality.
VOTE HERE⤵