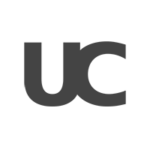 UnitedCrowd Token UCT
Binance Smart Chain:
0x6d1dc3928604b00180bb570bdae94b9698d33b79
Ether Scan:
0x6d1dc3928604b00180bb570bdae94b9698d33b79
UnitedCrowd is a ecosystem for DeFi that connects real world asset projects with smart contracts on the blockchain and creates FinTech solutions for startups, while reducing risks for investors. UnitedCrowd offers the utility advantages of tokens that generate additional yield through DeFi protocols.
UCT holders benefit from
• Governance voting: On-chain voting by the community to make protocol changes, provide grants from UC treasury or burning UCT.
• Staking vaults that UCT rewards liquidity providers and protocol fees for participating in governance.
• Social rewards if they support the token and the community through social activities.
• Pre-emptive rights in lotteries and exclusive projects.
• A token repurchase program: UCT will be repurchased by UnitedCrowd and held in treasury.
• A deflation mechanism: Toll bridge burn mechanism and transaction burning options.
VOTE HERE⤵