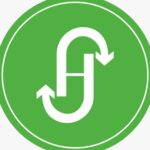 YFIH2 YFIH2
Binance Smart Chain:
0xdcb624c870d73cdd0b3345762977cb14de598cd0
H2.finance was born to
collaborate and help
Our support field will be throughout the point n 7 of the agenda, "Ensure access to affordable, reliable, sustainable and modern energy for all.
Our Objectives
Green energy projects like eco-friendly electricity production and hydrogen sourced energies are the present and the future. We are here to support Green evolution by financing ecological energy companies.
Our Mission
We know that in order transition from fossil energy into clean one, companies allocate huge funds. Our mission is to provide economical credits.
VOTE HERE⤵