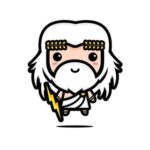 Binance Smart Chain: 0xadfb964a2f87d28ab43626771f1e875a3e404376
Zeus is the most anticipated Blockchain project on Binancesmartchain right now. Backed by a rapidly growing community, we strive to become a big player in the scene. It began with an idea and grew into a team of hard working individuals looking to make a mark in the crypto-space.
We would love to enter the NFT market place long term, looking to create a fully fledged marketplace for people to buy and sell.